21 Knights of Columbus Brothers that attended the Christ Life - Discovering Christ 7 week series at Holy Rosary in Muse, PA Feb 2017:
Anthony Milbower and Dan Dzikowski delivering the coats for kids representing the Canonsburg Council Knights of Columbus to the Washington Christian Outreach:
Canonsburg, PA - St. Patrick Parish Picnic Sept. 2016:
Canonsburg, PA - 3291 Family Picnic August 2016:
2016 - 40 Days Can Food Drive - Albert Dascenzo and John Serbak - Sorting the 318 cans to get weight total
2016 - Fish Fry at St. Patrick's Church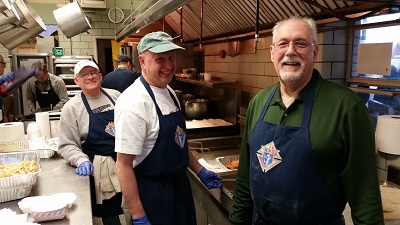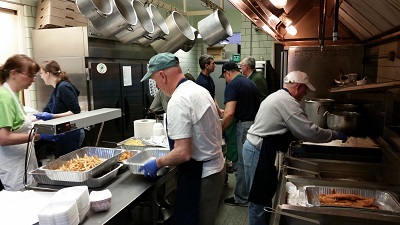 Book Donations
Grand Knight John Serbak donating two books titled "The Cure for the Christmas Crazies" by April Hartman to
Carol Serbak for the Religious Education Library and Dr. Anthony Merante for the School Library.
Family Promise Set- Up
Inflating Beds, Placing in the rooms, and Making Up the Beds.
Business meetings are held once a month, on the 2nd Thursday, at 7:00 p.m.
Our council hosts a large number of council activities throughout the year.

Regular activities: various charitable events, pancake breakfasts, troop care packages, etc.
© Copyright 2005 - Present by
Knights of Columbus
. All Rights Reserved.
Send comments or questions to the web page editor, knights@kofc3291.com